Home

>

Taiwan Certification

>

NCC(National Communication Commission)

>
NCC(Taiwan Certification)

Language:Chinese(Traditional)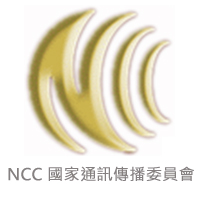 The National Communications Commission(NCC) is the first legitimate regulatory agency in Taiwan independent from an executive branch. The NCC analyzes the development of digital convergence to formulate a direction for communications regulatory reform in accordance with the basic supervisory principles of the Fundamental Communications Act as well as national policies and objectives. NCC aims to regulate the communications sector from an objective, neutral, and professional standpoint, to ensure effective competition in the market, safeguard public interest, promote the development of communications services, and thereby enhance the nation's competitiveness.
一、Testing categories and items:
Telecommunications terminal equipment products:
二、CCC Label:

CC:Fixed code. For declaration of imports equipment types.
XX:Certification body. Showed with alphabet.
xx:Table year:Year 2007: 07, Year 2008: 08…
YY:Types of equipment.
yyy:Table no.
Z:Serial no.
z:Inspection way.
W:Checked code.