Home

>

Taiwan Certification

>

TFDA (Food and Drug Administration)

>
TFDA Food and Drug Administration (Taiwan Certification)

Language:Chinese(Traditional)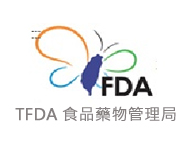 The regulatory system for the safety and quality of food, drug, medical device, and cosmetics is critical to the public health. As these products are intimately involved in people's daily life and health as well as medical welfare, the Department of Health had been striving to facilitate organizational reform by focusing on consumer health in terms of food and drug safety. Consolidation of the Bureau of Food Safety, the Bureau of Pharmaceutical Affairs, the Bureau of Food and Drug Analysis and the Bureau of Controlled Drugs into the Taiwan Food and Drug Administration (TFDA) was completed on January 1st, 2010, following the promulgation of the TFDA Organization Act on June 3rd, 2009.
一、Regulations for Governing the Management of Medical Device
Article 1
The present regulations are in accordance to the Article 13, Paragraph 2 of the Pharmaceutical Affairs Act.
Article 2
Medical device are classified into the following classes according to their level of risks:

Class I : Low risk
Class II : Medium risk
Class III : High risk

Article 3

In accordance to the function, intended use, instruction for use and working principle, medical devices are classified into the following categories:

Clinical Chemistry and Clinical Toxicology Devices
Hematology and Pathology Devices
Immunology and Microbiology Device
Anesthesiology Devices
Cardiovascular Devices
Dental Devices
Ear, Nose, and Throat Devices
Gastroenterology and Urology Devices
General and Plastic Surgery Devices
General Hospital and Personal Use Devices
Neurological Devices
Obstetrical and Gynecological Devices
Ophthalmic Devices
Orthopedic Devices
Physical Medicine Devices
Radiology Devices
Other Categories Specified by the National Health Competent Authority

The classification of medical devices into the above categories is as Annex I.

Article 4

The manufacturing of medical device shall comply with Chapter 4, Good Manufacturing Practices (GMP) for Medical Device of the Standards for the Establishment of Pharmaceutical Factory.

For this part, except for items that required sterilization, medical devices on Annex II are exempted from the above requirement.

Article 5
Medical devices that require clinical trial to be performed domestically are stated in Annex III.
Article 6
Pharmaceutical entity or the general public may approach the National Health Competent Authority, through a payment service, for inquiry of the classification of a medical device and its regulatory control with the provision of the following:

Instruction for use (or catalogue) and its Chinese translation in details (including the instruction for use, function and working principle).
Reference to classification of the product by the European Union or United State of America
Any other information as defined by the National Health Competent Authority.

Article 7
(deleted)
Article 8
These Regulations shall enter into force as of the date of promulgation.